Sin entered and darkness ruled black as night.
The gates were slammed shut, out when the light.
"Entrance denied," the edict clearly said.
Once vitally alive, now they are dead.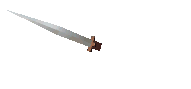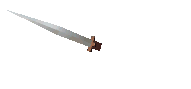 A guardian flaming sword forbade Adam and Eve's return.
Fig-leaf coverings didn't satisfy the sin-induced spurn.
Broken fellowship resulted in their fall;
The beautiful garden, innocence--they lost it all.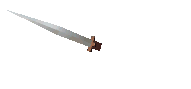 A backward glance saw the sword and angel guards.
Sweat-earned bread and thorns made their way hard.
Sin had stripped them of intimate time with God;
Looming over them was God's judgment rod.

Now, don't be too quick with a sin-judging whim;
In the same sad condition, we're right there with them.
Our filthy fig leaves reveal our sad fate as well.
In the same predicament, we would join them in Hell.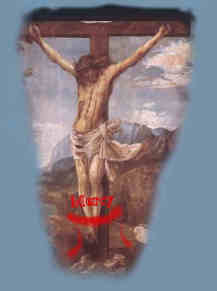 But look again and see the picture anew.
See!—on the hill, a cross, a visible red hue!
Draped 'round the tree, dripping Jesus' blood,
Is Mercy, flowing outward, a redeeming flood.

A new Gate Keeper replaced the sword aflame,
Opening the gate to Grace; Mercy is His Name.
The entrance has posted a new edict in bright red.
Written in blood, "Welcome," the new banner said.

The broken covenant brought death and eternal doom,
But a new one has been woven on God's loving loom.
While the underside shows death, confusion and dross,
Mercy produced a pattern of Grace in the form of a cross.

The Keeper is always present, opening the gate wide
To welcome all who will come in and set sin aside.
Yes, Mercy resides at the gate, now and forever more,
Where Grace awaits to usher us through God's open door.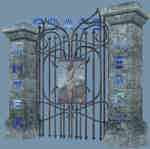 "Welcome!" says Mercy, the Gate Keeper.

"He hath showed thee, O man, what is good and what doth the Lord require of thee, but to do justly, and to love mercy, and to walk humbly with thy God" (Micah 6:8).

"You are beloved!" says Grace, with unmerited favor.

"Who is a God like unto thee, that pardoneth iniquity, and passeth by the trangression of the remnant of his heritage? he retaineth not his anger forever, because he deligheth in mercy" (Micah 7:18).
"Come on in, my Child! Welcome Home!" Says Heavenly Father, "

"...Well done, good and faithful servant, thou has been faithful over a few things, I will make thee ruler over many things. Enter thou into the joy of thy lord" (Matthew 25:23).

"Not by works of righteousness which we have done, but according to his mercy he saved us, by the washing of regeneration and renewing of the Holy Ghost" (Titus 3:5).

"The Lord is merciful and gracious, slow to anger, and plenteous in mercy" (Psalm 103:8)
"Let thy tender mercies come unto me, that I may live for thy law my delight" (Psalm 119:77)
~~~~Delores~~~~