Do you know Jesus?
There aren't many places in the world where Jesus is unknown as a man; maybe considered a "good" man, maybe even a prophet. His name is sometimes used as a byword and a curse. However, that doesn't mean that those using His name "know" Him. In the Biblical sense, to "know" someone implied that there was intimacy between them.
Paul said, "I know whom I have believed..." (2 Timothy 1:12). Few have "known" the Lord as Paul did. He literally laid down his life for Jesus.

The Bible speaks of intimacy when a man "knew" his wife. For example: The priest, Eli, promised Hannah that her prayers for a child had been answered: "And they rose up in the morning early, and worshipped before the Lord, and returned, and came to their house to Ramah and Elkanan knew [emphasis mine]Hannah his wife, and the Lord remembered here [she conceived]" (1 Samuel 1:19).
When Joseph learned of Mary's miraculous pregnancy, he "knew her not until she brought forth her firstborn [Jesus]" (Matthew 1:25).

Se we can see that "knowing" Jesus is more than recognizing His name. Many know of Him, but fewer really "know" Him.
Do you "know" Jesus intimately? Is He closer to you than anyone else? Is He your dearest friend to whom you can confide things you wouldn't dare tell anyone else? Are you depending on Him for your eternal destination? If not, you can "know" Him. The very wise man, Solomon, said He was a friend who "sticketh closer than a brother" (Proverbs 18:24).
Wouldn't you like to "know" Someone like that? Read on...

Does Jesus know you?
If you don't know Him, it may surprise you that He even knows the number of hairs on your head! (Matthew 10:30). He knew you before you were born. He watched as you developed in your mother's womb.
"My substance was not hid from thee, when I was made in secret, and curiously wrought in the lowest parts of the earth. Thine eyes did see my substance, yet being unperfect; and to thy book all my members were written, which in continuance were fashioned when as yet there was none of them" (Psalm 139:14).

Not only does He know you, He knows all about you and where you are every minute of the day.
"O Lord, thou hasth searched me, and known me. Thou knowest my down sitting and mine uprising, thou understandest my thoughts afar off [even before you think them!]....Whither shall I go from thy spirit? or whither shall I flee from thy presence? If I ascend up into heaven, thou art there: if I make my bed in hell, behold thou art there. If I take the wings of the morning, and dwell in the uttermost parts of the sea; Even there shall thy hand lead me, and thy right hand shall hold me. If I say, Surely the darkness shall cover me; even the night shall be light about me" (Psalm 139 exerpts).
We can't hide from God, but we can hide in Him!
"Are not two sparrows sold for a farthing? and one of them shall not fall on the ground without your father....Fear ye not therefore, ye are of more value than many sparrows." (Matthew 10:29. 30).

What further proof do you need to accept the fact that "He knows you"? (There are many more proofs in His Word if you need to expand on the question.)
"But I am poor and needy; yet the Lord thinketh upon me: thou art my help and my deliverer; make no tarrying, O my God" (Psalm 40:17).

Does Jesus care about you?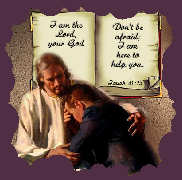 Now that you are aware that He knows you and you can know Him, the next thought is: Does He care about you?
It could be daunting to realize that He knows all about you! He knows the secrets of your heart.

"The Lord knoweth the thoughts of man...: (Psalm 94:11).
If He knows how many hairs are on your head and can read your thoughts, even before you are aware of them, how can He care about you? The rest of the verse Psalm 94:11 says, "...that they [thoughts of man] are vanity [empty, worthless]."
Isaiah was another individual who "knew" the Lord intimately. That intimacy led him to the revelation that "All we like sheep have gone astray; we have turned every one to his own way..." (Isaiah 53:6).

How can He care about you when He knows all your flaws?
In spite of all that, He does care about you! The last part of the verse above tells us just how great His love is: "...and the Lord hath laid on him [Jesus] the iniquity of us all."
He loves you enough to take your sins and pay the ultimate penalty--death, for you, in your place! He has always loved you! You can't do anything to make Him not love you! Incredible? Yes, but true.

"You are not alone. Your Father is higher than the stars and yet closer than the air you breathe. No matter how you have suffered or what you have endured, there is something He wants you to know. Without a doubt, the Father loves you"
. . . From T. D. Jakes
Holy Bible, iWoman Thou Art Loosed! Edition

"If ever human love was tender and self-sacrificing and devoted; if ever it could bear and forbear; if ever it could suffer gladly for its loved ones--then infinitely more is Divine love tender and self-sacrificing and devoted, and glad to bear and forbear, and to suffer. Put together all the tenderest love you know of, dear reader, the deepest you have ever felt, and the strongest that has ever been poured out upon you, and heap upon it all the love of all the loving human hearts in the world, and then multiply it by infinity, and you will begin perhaps to have some faint glimpses of what the love of God in Christ Jesus is."
--Adapted from Hannah Whitall Smith (1832-1911) as quoted in "The Guideposts Prayer Companion, Summer 1999

How does Jesus demonstrate His Love?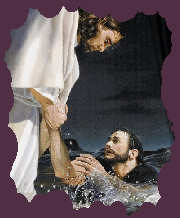 How can you know He loves you in spite of knowing your person thoroughly? The Greek word for that kind of love is "Agape." It surpasses the greatest love you could know of another or toward another. It is unconditional. That's right, you can't bargain for it, work for it or do anything to earn it. How in the world then can you have access to love that is beyond human understanding?
"In this was manifested the love of God toward us, because that God sent his only begotten Son [Jesus] into the world, that we might live through him. Herein is love, not that we loved God, but that he loved us, and sent his Son to be the propitiation [atonement] for our sins" (1 John 4:10).

He loved you before you even knew Him! Before you heard of Him, before you had a single thought in His direction, He loved you! You may not reciprocate, but He will love you still. The consequence of rejecting His Love is a serious offense; but you are still alive (You are reading this), and as long as you live, He will woo you to accept His Love and love Him in return; you have an opportunity to "know" Him. You have nothing to lose and everything to gain by allowing His Love to enfold you.
How did He demonstrate His love toward you?
"But God commendeth his love toward us, in that, while we were yet sinners, Christ died for us" (Romans 5:8).
"The sufficiency of my merit is to know that my merit is not sufficient." --St. Augustine.

How can you receive His Love?
First you will respond to His wooing by admitting you are bereft of His Love. You will recognize that you don't have a single credit to your name to demand it. All you can do is receive it.
An old hymn sums your responsibility up beautifully.
"I surrender all. I surrender all. All to Jesus I surrender. I surrender all."
Where do you surrender?
Where the price was paid for you--at the cross of Jesus.

What do you surrender?
All your sins, past, present and future. Empty your heart of its rebellion against His Love. Years of rejection may have added layer upon layer of hardness. Only a hardened heart can reject His Love. When you surrender to Him, He will peel away all the layers so that only your raw, guilty soul is left. You will see what Paul saw in himself:
"O wretched man that I am! who shall deliver me from the body of this death?" Based on his own personal experience, he answered himself: "I thank God through Jesus Christ our Lord..." (Romans 7:24, 25).

The process is actually quite simple.
See yourself as God sees you: "As it is written, There is none righteous, no, not one" (Romans 3:10). "For all have sinned and come short of the glory of God" (Romans 3:23). That includes you. So there you are, stripped of your self-righteousness, bare before God and needing a covering.
Since you can't work enough to earn the cloak you need, what can you do about that? The answer is so simple that the intelligentsia often overlook it.

The gospel in a nutshell:
"That if thou shalt confess with thy mouth the Lord Jesus, and shalt believe in thine heart that God hath raised him from the dead, thou shalt be saved. For with the heart man believeth unto righteousness; and with the mouth confession is made unto salvation...For whosoever shall call upon the name of the Lord shall be saved" (Romans 10:9-11).

A person can be faithful in tithes and giving, serve on benevolence committees, give their time and money freely for charity, be a church member and serve on boards, never miss church -- and still miss Heaven! If they haven't been born again!

The price has already been paid, the one you couldn't afford, by Jesus. The blood He shed on the cross was for you! It washed you clean from every sin and left you clothed with the robe of righteousness of Christ for the discarded sinful cloak you previous wore.
D. L. Moody said, "Looking at the wound of sin will never save anyone. What you must do is look at the remedy." Beautifully stated!

Ah! Doesn't it feel good to be clean, have a spotless garment cleansed by the blood of Jesus, basking in God's "agape" Love, having His presence with you everywhere you go, sleeping the sleep of the just.
When you came to Jesus, repented of your sins, accepted His free (but not cheap) salvation (It cost Jesus His all!), He "justified" you (made you completely acceptable to God because of what Jesus did for you). "Just - as - if - I'd" never sinned at all, ever in your lifetime!

Look at this way. You didn't receive a pardon; you were pronounced "innocent." If a murderer on death row receives a pardon, he is free to go; but he is still guilty. He is still a murderer. He must have a document showing that, though he was guilty, he was pardoned; but he will always still be guilty. Instead of a pardon, your verdict was read like this--"Innocent of all charges." The innocent don't need to document their right to freedom. The burden of proof lies with Jesus.
Rejoice! You are clean, free and accepted by God, because of Jsus. He thought you were someone worth dying for!

"Even as David also describeth the blessedness of the man unto whom God imputeth righteousness without works, Saying, Blessed are they whose iniquties are forgiven, and whose sins are covered. Blessed is the man to whom the Lord will not impute sin" (Romans 4:6-8).

What can you expect now that you "know" Jesus and know that He knows you?
First and most important, you have an eternal future with Jesus. You have His presence now and the promise of sharing in His Kingdom when He comes back to pick up His "Bride," those who have accepted His love while on earth. You never have to fear death, because He has conquered death and has the keys to hell and death.

"I am he that liveth, and was dead; and, behold, I am alive for evermore. Amen; and have the keys of hell and death" (Revelation 1: 18).
The Bible refers to the Christian's death as "sleep" (1 Corinthians 15:51). The day will come when those who "sleep" will be awakened.
"For the Lord himself shall descend from heaven with a shout, with the voice of the archangel, and with the trump of God: and the dead in Christ [sleepers] shall rise first: Then we which are alive and remain shall be caught up together with them in the clouds, to meet the Lord in the air; and so shall we ever be with the Lord. Wherefore comfort one another with these words" (1 Thessalonians 4:16-18).

Jesus knew His disciples were heavy hearted when He explained to them that He would be leaving them. To comfort them, He said,
"Let not your heart be troubled: ye believe in God, believe also in me. In my Father's house are many mansions: if it were not so, I would have told you. I go to prepare a place for you. And if I go and prepare a place for you, I will come again and receive you unto myself that where I am there ye may be also" (John 14:1-3)

Wow! We will be with Jesus wherever He goes. How could it get any better than that? Well of course, that is the ultimate goal, but there are lots more benefits to come. Time and space won't allow us to compile a list, but His Word is filled with all the blessings we have as one of His own.
While we can't earn our salvation, we can earn rewards for our faithful service; and we will be grandly honored by Him.

"And, behold I come quickly; and my reward is with me, to give every man according as his work shall be" (Revelation 22:20). John responded by saying, "...Even so, come, Lord Jesus" (Revelation 22:20).
"And hath made us kings and priests unto God and his Father; to him be glory and dominion for ever and ever. Amen" (Revelation 1:6).

Just look at you now!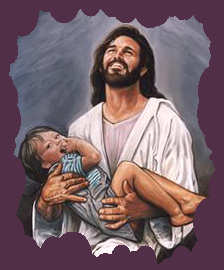 "Therefore if any man be in Christ, he is a new creature: old things are passed away; behold, all things are become new" (2 Corinthians 5:17)

Now that you "know" Jesus and know that He "knows" you, your life has just begun. When you came to Jesus repenting and accepting God's plan of salvation, you were "born again" or as some translations say "born from above." You are a new person who never existed before! You are embarking on a new life that is more amazing that you could have imagined. But don't be satisfied until your cup is overflowing and the Holy Spirit "endues you with power" to tell the world that they too can "know" Jesus.

It is very important that you have consistent contact with others of like faith, so your next step is to find a church where you can be nurtured and fed the Word, one that adheres to the Bible undiluted and revered as the very Word of God that it is.
There you will find leadership that will take you to the waters of baptism in obedience to the command of Jesus and embrace you with the Love of God. You will have opportunities for service within the Body of Christ (the church of 'born-again' believers).

Now, share the "Good News" with others who might not "know" Him.
"The Lord bless thee, and keep thee: The Lord make his face shine upon thee, and be gracious unto thee: The Lord lift up his countenance upon thee, and give thee peace" (Numbers 6:24-26).
In Conclusion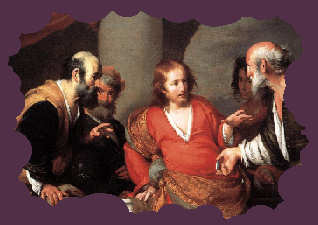 In a court of law, witnesses are required to give testimony to prove a claim and establish facts. Below are some testimonies of people who have come to "know" Jesus. They are "witnesses" to the fact that you can "know" Jesus who already knows you. Jesus commissioned His disciples to "go into all the world" with the gospel, and we who know Him are disciples (learners, pupils).
Jesus said we are the "light of the world" and the "salt of the earth." It is our responsibility to enlighten and flavor/preserve the earth with the Love of God as that Love flows through us because we "know" Jesus Christ.
May you be encouraged to share your own testimony with others to help them to know Him too. We can come before Him one day "bearing our sheaves of the harvest" entrusted to us and receive our reward as He says, "Well done, good and faithful servant."
My Testimony.
I really cannot remember a time when I was not keenly aware of God and had a great desire to "know" Him. Then when I was about nine years old or so, our church had a revival which my family attended every evening. I shall always remember the overwhelming need to surrender my life to Jesus on one particular night.

My first step was to go to my mother who was sitting in another pew and tell her. She was always involved in church and available for work in the altar service, so she was concentrating on that and just praying silently. Thinking that I was just trying to get her attention for some nonsense reason, she more or less ignored me; so I walked to the altar by myself with tears streaming down my cheeks. Immediately she realized what had happened and joined me. I don't remember the exact words of my prayer, but I remember clearly when the presence of the Lord ministered to me.

The journey had taken many turns in the road and some of the trips should not have taken place, but I have never found a place where Jesus was not! No matter which road I traveled, He was always around to nudge me back on the right path and welcome me to enjoy His presence.
I highly recommend that you come to "know" Him. You can trust Him with your life, your future and your eternal destination.
"...I know whom I have believed, and am persuaded that he is able to keep that which I have committed unto him against that day" (2 Timothy 1:12).
. . . .Delores . . .
(What a legacy I have! See the following testimonies.)

My Testimony
"My husband, Kelsey, would go to church almost every night, and I would go to bed. He would come home and wake me up and tell me about the service. I would get a little bit aggravated, but I didn't have the heart to not listen. He said, "You should hear that preacher. He sure does preach the Word."

Well, I did finally go with him one night and sat in the very back. One day we had to go some place and it was almost church time. I said, "Hon, I will go to church like I am if you will." So we went. After about two weeks, we kept moving up a little closer.

On Good Friday before Easter, 1941, I went to the altar; and when I got up, it looked like someone had put 100-watt bulbs in every light in the church. It felt like someone had taken something as heavy as a piano off my back. And there was not one hypocrite in the church! That is the way we should always be, let God look through our eyes."
. . . .Lillie M. Adams (deceased) . . .
(Delores' Mother)
My Testimony
"I have been born again. I am a new creature in Christ Jesus. All things have become new. The things I used to love, I now hate; the things I used to hate I now love."

"I was at a meeting in Scott County, Virginia, and received the experience of Eternal Life. If I could get one more experience just like I received, through any kind of weather, I would get down on my hands and knees and crawl from here to Scott County. And this thought just flashed through me: I would be willing to be as though I had never been born, if by this means it would cause some person to receive Eternal Life that didn't have a chance of receiving Eternal Life. I know that God does not require anything like that though. This experience occurred in 1929."
. . . .Kelsey G. Adams (deceased) . . .
(Delores' Dad)
My Testimony
I did not fully understand what I was feeling as I stood in the church that night. I was only nine years old.



The little country church our family attended was in revival. Our parents were faithful members and never missed any services unless someone was ill; we children were always expected to be right there with them whenever there was service going on.



I have to admit that I barely remember what the evangelist preached each night, but this particular night as he asked the congregation to stand, I stood like everyone else. As he made the invitation for people to come to the altar to accept Jesus as their Savior, I stood erect and listened; all of a sudden tears began to flow down my cheeks and my heart was pounding; before I knew it I was walking down the aisle toward the altar.



As I knelt down at the altar I prayed sincerely, " Lord, forgive me of my sins, I want to live for you." I felt such love and joy; no, I still didn't really understand what was happening, but I knew what I felt was real, as real as anything I had ever known. That night I made a commitment to serve the Lord for the rest of my life and with all my heart.


That was 56 years ago at this writing. I have not always dotted every i or crossed every t, but the Lord is always faithful and forgiving. He has given me blessing after blessing. His love and joy is just as real to me today as it was that night I knelt at the altar and asked Him to come into my heart.



To quote the title of a song that has been sung throughout the years, He is, " The Dearest Friend I Ever Had."
. . . Lorinda (Adams) Grubbs . . .
Click on picture to enlarge
Lorinda and her husband, Rev. Jerry Grubbs
(Delores's sister)


Copyright There's Good News July 2007