Spring
A Time of Renewal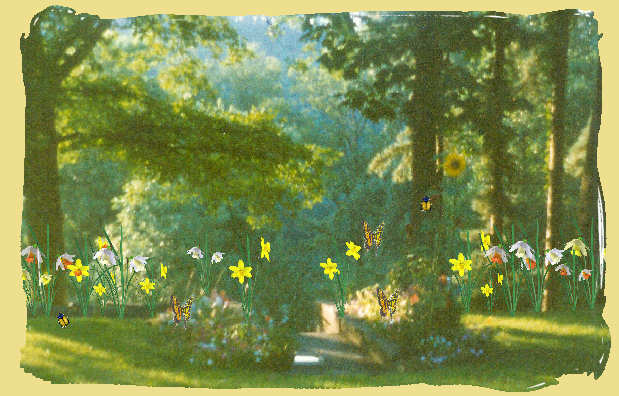 Spring, in her snow bonnet,'March-ed' right in the door;
Wind blowing, sun smiling, just as she had done before.
Leaving Winter behind in its snowy tracks,
Spring came, as she promised, "I will be back."



With Spring, came Forsythia, early to rise,
Lovely yellow hands waved at all who passed by.
Daffodils also celebrated Spring's arrival,
Nodding their pretty heads, for beauty having few rivals.



Earthworms popped up their heads to see what going on.
Early Robins quickly snatched them up and sang a song.
Tender little green shoots, swelled out on limbs,
Gave promise of new life, not just a whim.



Spring is God's way of saying, "Don't give up, hold on.
There is resurrection-life in knowing Christ alone."
He died just like Winter but didn't stay in the grave.
Just as Spring came with promise, new life He gave."

Never give up on God.
Spring says He hasn't given up on you!
"While the earth remaineth, seedtime and harvest, and cold and heat, and summer and winter, and the day and night shall not cease" (Genesis 8:22).
Perhaps you have noticed that Spring always follows Winter! The seasons of our life are in God's hands. If it seems as if you are "Wintering," be prepared to "Spring" forth as God's plan unfolds and develops for you.

Remember how He worked in Joseph's life? He didn't loose confidence in God's workings.
"But as for you, ye thought evil against me, but God meant it unto good, to bring to pass, as it is this day, to save much people alive" (Genesis 50:20).
"Spring forth"! It's renewal time!


Copyright There's Good News! April 2007