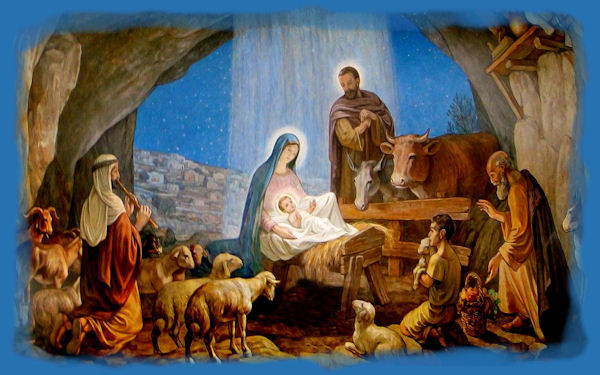 I have been looking in my "book" of addresses labeled "Christmas Card List." The name includes those folks I exchange cards with each year and any new names I need to add as well as names that I have deleted for one reason or another. Sadly some of the names were removed because they passed away this past year.
This brought to mind that God has a "book" that keeps a record of new births. He is diligent to record each one. I have a document called a "Birth Certificate" that shows my name, the date of my birth and the name of my parents and location. My parents turned my name in to the authorities, so my name is written in their records also. I am thankful that my name is in God's Book of Life. It has been there since I was about eight or nine years old, and I have enjoyed the benefits of being one of God's "registered new births."

"Notwithstanding in this rejoice not, that the spirits are subject unto you; but rather rejoice, because your names are written in heaven" (Luke 10:20).

We have a song in our hymnal (known as The Old Red Back Hymnal) that has the title of "When the Roll is Called Up Yonder." One day God will open His Book of Birth Records "up yonder" and call us to come up to His house where He has prepared a place for us.

Aren't you glad your name is in His Book! If not, this is a good time to take care of it. We are celebrating the birth of our Lord Jesus Christ who came to earth as a baby to grow up and experience life on this earth, gave up that life on an old rugged cross so we could experience life like His resurrected one in His Kingdom. What a blessed hope we have!
What a tragedy that there are many names that aren't in His Book! There is no "second-time-around"; it's now or never! It isn't God's will that any name be left out of the Book. It is His will that all come to repentance and have the new birth that qualifies them to be in the Book of Life. However, God has left it up to our will to accept or reject the Savior who gave His life so we could enjoy eternal life with Him. The ones who have not taken advantage of God's plan will end up worshipping the beast mentioned in Revelation and be forever lost from God's Kingdom.

"And all that dwell upon the earth shall worship him, whose names are not written in the book of life…. The beast that thou sawest was, and is not; and shall ascend out of the bottomless pit, and go into perdition: and they that dwell on the earth shall wonder, whose names were not written in the book of life…." (Revelation 13:8, 17:8). [Emphasis mine].

As we celebrate the birth of our Savior, let us also celebrate our own "new birth" which God recorded in His Book of Life. They are linked together and give us great cause for celebration.

Thank God for Baby Jesus who grew up to give His life so that we could have this occasion for celebrating our New Birth--because of His birth!
Is your name in "The Book"?
~~Delores~~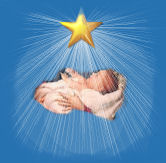 "The Reason for the Season !"


@ There's Good News December 2014