How far are you willing to go?

Would you travel 35 miles or more for just the benefit of one lost soul?
I think most of us would quickly answer yes to that question.
What if the question was, "Would you walk 42 miles or more for the benefit of one lost soul? In a hot climate over rough and mountainous terrain? With your journey ending in walking up a 300 foot high hill?"
How far are you willing to go to reach just one? Just one soul? Why should one go such a distance for only one? You find the answer to this question in the 3rd and fourth chapters of John.


We read in the 3rd chapter where Jesus was with his disciples baptizing somewhere in Judea . John the Baptist was also nearby in a place called Aenon near to Salim. I could not find the two places just mentioned on a map, but we know that Jesus was somewhere in the land of Judea. In chapter four we read where Jesus prepares to leave Judea and head back into Galilee (verse 2). 'And he must needs go through Samaria.'

Since I did not know the exact location of the place in Judea where Jesus had been with his disciples as they baptized , I looked up Jerusalem on the map; and the distance from Jerusalem to Samaria is 42 miles. Jesus walked everywhere that he went. He had walked longer distances than this, but he would be walking at least 42 miles or more for this one woman he would meet at a well. Not a Jew but a Samaritan woman that most Jews would not even associate with, not just a Samaritan woman but a woman with a very sinful past.

Most of us can walk a mile pretty comfortably, after two or three most of us would be pretty tired; imagine 42! Yet he went for her; he walked thirty five miles or more for just one sinner. As Christians we are to be Christ-like. What would Jesus Do? Well, here we have a record of what he did. How far did Jesus go for you? There is no way of knowing just how far it is from Heaven to Earth but we know that he came to Earth, sent by his father to save "whosoever" would come and be saved.

How many times did he knock on your heart's door? Did he come more than once to plead for your soul? "Amazing Grace, how sweet the sound, that saved a wretch like me! I once was lost but now I'm found, was blind but now I see."

Thirty-three years he walked this Earth on a mission of Mercy to save those which were lost. He did not come to call the righteous, but the sinners to repentance. He felt pain and hunger and loneliness and betrayal. He walked many, many places having compassion on multitudes of people, healing the sick, raising the dead. He walked the great distance from Judea to Samaria for this one woman, the last stretch of his journey up the hill that Samaria rests on. Just as His Earthly Journey ended with a walk up another hill for another lost soul, and that was you. That was me. How far would you go?

John 4, verse 6 said that he sat upon Jacob's well Being wearied with his Journey. Our Lord got tired. Most of you know the story of how he conversed with this woman. He spoke to this woman and she was amazed he would even have anything to do with her, then he spoke further and she knew this man knew all that she had ever done. He started telling her of this living water and she was spiritually thirsty.


The disciples came upon the two having this conversation and were amazed at the scene. Then the woman left her water pot and went into the city telling everyone to come and see this man that told her of all she had ever done. She was giving a testimony and an invitation to her townspeople, people she had felt isolated from before because of her past.
So isolated and ashamed before that she went alone to the well and not when the other women of the city would go and draw, but she was no longer ashamed; she had been forgiven and set free from her past.


The disciples then urged Jesus to eat of the meat they had gone into the city to buy, and they didn't quite understand what he meant when he told them that "I have meat to eat that ye know not of." He then explained unto them, "My meat is to do the will of him that sent me, and to finish his work." It had been the father's will for this woman to be set free, just as it was his will for his son to die for all mankind so that we would all have that same opportunity to be free from sin.
He went and spoke with one woman, but from that one's testimony the people of the town came out to see and hear him for themselves. They compelled him to stay with them and he stayed two days and many, the word tells us, Many More believed because of his own word.


How far would you go for just one soul?
How many times has Satan convinced us that we are just too tired or What difference can one soul make?
Remember this scripture. The Samaritan woman made a difference, what a witness she became! You never know by touching one life for Christ just what things can happen. How many people might that person help lead to the lord? Then how far will it spread from there? How many people can be reached because you reached out and you went the distance it took for just that one soul? Dear Friends, Every soul is precious to God. It is not his will that any should perish.

This brings us to the great commission (Note : You will find no Great Excuses in the Bible only the great Commission!)
What is the great commission? PAY CLOSE ATTENTION TO THE FIRST TWO WORDS UNDERLINED IN RED.


Matthew 28: 19-20
Go ye therefore, and teach all nations, baptizing them in the name of the father, and of the son, and of the Holy Ghost:
Teaching them to observe all things whatsoever I have commanded you: and lo, I am with you alway, even unto the end of the world.
Mark 16:15
Go ye into all the world, and preach the gospel to every creature.


This verse applies to all of us. Not just to the leaders of our churches. It was not just for the disciples in Jesus day. God's word is a living word. It never changes, and never becomes void. Just as the woman of Samaria went and told others, we are to do the same. The angels in heaven rejoice over one sinner that repents unto salvation (Luke 15:10). Sometimes we will have opportunity to witness to many, sometimes it may just be a chance to reach out to one.
Let us not forget just how important that "one" is to God. They are just as important to him as you were when you were lost.

Aren't you glad someone went the extra mile to tell you the old, old story?
In the words of Jesus, "Go and do thou likewise"
We have air conditioned vehicles, airplanes that can take us from one end of the earth to the other, trains, subways, buses. Chances are we won't have to walk 42 miles but would you be willing? How far would you go for one lost soul?
"What man of you, having an hundred sheep, if he lose one of them, doth not leave the ninety and nine in the wilderness, and go after that which is lost, until he find it?
"And when he hath found it, he layeth it on his shoulders, rejoicing.
And when he cometh home, he calleth together his friends and neighbors, saying unto them, rejoice with me: for I have found my sheep which was lost" (Luke 15:4-6).


I hope and pray that this scripture has been a blessing to you today!
May God bless you!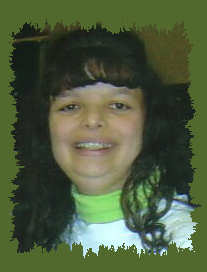 ~~-Karen~~

Click below for Karen Brooks's Web Site

Karen also has an E-mail "Daily Bread Ministry.
© Karen Brooks 2008. All rights reserved.


Thanks, Karen, for sharing your insightful view of just how far the Lord has gone to redeem us and to be our example!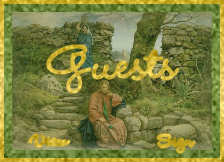 © Page. © There's Good News April 2008